---
Our Team
HUMBERTO COELHO
CEO & Managing Partner
With more than 20 years of professional experience in the financial sector, Humberto founded BTA Wealth Management in 2016 and served as Chairman and CEO of the company. Previous to BTA, Humberto served as Managing Director of a Private & Wealth Management European Bank in DIFC (Dubai) for 8 years and before that 13 years of Global Banking and Private Banking Leadership in Portugal. Humberto started his banking career in Portugal allowing him to develop a high level of banking and financial services knowledge before moving to Dubai. Humberto is a devoted banker recognized for his professional skills. During his career he had assignments across all Europe, Africa, Middle East and some parts of Asia. Humberto holds a Degree in Public Relations and a Master's in Economics Project and People Management with many specializations in Finance, financial projects and Asset Management.
Luis Freire
CIO & Managing Partner
With 30+ years of professional service experience, Luis started his banking career at Banque International à Luxembourg in 1988. During this time, he became an Account Manager, being in charge of the relationship with several Fund Managers (Merrill Lynch, JP Morgan, Paneurolife, among others). In 1995, he moved to Paneurolife S.A. on the Asset Management side. In 1997, Luis joined Banque Safra Luxembourg and was responsible for the creation and development of the "European Desk" until 2006. In 2006, he set up an office for a Brazilian asset management boutique in Geneva, Luxembourg and later in the United Kingdom. In 2016, he was one of the founding partners of BTA Wealth Management, joining as Chief Investment Officer.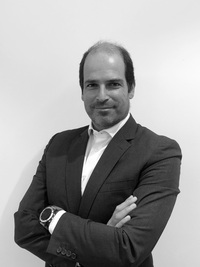 Henrique Anjos
CFO & Managing Partner
With more than 18 years of experience in the financial sector, Henrique started his career in Investment Banking in Portugal. In 2007, he had the responsibility to set up the derivatives Iberian desk in Madrid for an international bank and was part of HSBC Global Markets team also in Madrid, dealing with major corporate companies in Iberia. Henrique was later appointed to the management of an international bank that took control of a bank in North Africa. In 2013, Henrique moved to Dubai becoming CFO and Managing Director of a prominent European Bank in DIFC (Dubai). Henrique is one of the Founder Partners of BTA. In 2016 as Chief Financial Officer, he defined and implemented all strategies for the company and its clients' efficient development. Holding a Business Degree from Universidade Nova de Lisboa, through his career, Henrique developed expertise in investment banking and global finance.
Pedro Goncalves
Compliance Officer & MLRO
Pedro has 15 years of experience in the Banking and Financial Services industries. For the last 8 years, he has held the positions of Compliance Officer & MLRO in other financial institutions across Dubai. Pedro joined BTA in 2019. During his professional career, Pedro has also worked for international banks.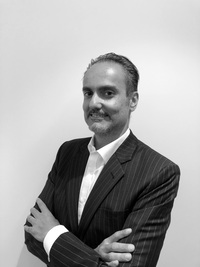 Pedro Caeiro
COO
Pedro is the founder responsible for BTA's Wealth Management Operations. He has more than 18 years of experience in the Banking industry and has spent most of his career in the field of commerce, working for benchmark financial groups across Portugal, Spain and Dubai.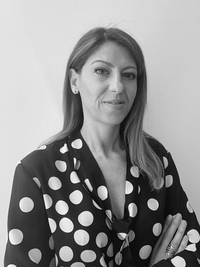 Christina Doritou
Senior V.P.,
Wealth Management Advisor
Christina has 15+ years of experience and is currently the Senior Vice President of BTA Wealth Management Limited and a Wealth Management Advisor, established in Dubai. She has been advising and managing Multi Asset Class Mandates for both discretionary and advisory portfolios of UHNW since joining BTA in 2018. As an always proactive and goal-orientated individual, Christina not only delivers high-quality results while maintaining up-to-date knowledge in diverse areas she specializes in, but also takes on other additional responsibilities. Prior to working with BTA, Christina was a Wealth Manager at ADCB Dubai, for 3 years and before that, she was a Wealth Manager at Eurobank in Athens, Greece, for 11 years. Christina has a MSc. in Investment Management from Cass Business School, City University, London and a BA Hons in Accounting and Finance from the University of the West of England, Bristol, UK.
Inês Colaço
Senior V.P.,
Wealth Management Advisor
Inês is a young professional who graduated in the USA and the UK, living in the Middle East for more than 5 years. She is a part of BTA's founding team, having acquired her experience in Wealth Management covering different areas as regulatory framework to operations and presently fully dedicated to Clients' wealth and asset management. Inês has a B.Sc. in Business Administration from Northeastern University, Boston, USA and a Master of International Business from Hult International Business School, London, UK.
Vineet Arora
Managing Director,
Wealth Management Advisor
With over 24 years of well-rounded experience in financial services across different functions and markets, Vineet joined BTA Wealth Management in 2021. He has a proven track record of building business and managing cross-cultural teams. Previous to BTA, Vineet worked with Deutsche Bank, ADCB, Royal Bank of Canada, Clariden Leu, ICICI Bank and Citibank NA. He has strong understanding of businesses and has managed large relationships across the region. He was featured in the Forbes list of Top 40 Indian CEOs and Top 100 Executives in the Middle East in 2014. Vineet holds a degree in Commerce with specializations in Business and Economic Laws and MBA with specializations in Finance and Marketing.
Tina Dalmia, CFA
Director
Wealth Management Advisor
Tina Dalmia has over 15 years of Private Banking experience across multiple jurisdictions – India, UK and UAE. She has worked in Banks like Barclays Bank PLC, ICICI Bank Ltd and HDFC Bank during this period both in the role of an Investment Advisor as well as Private Banker. She is skilled in Investment Advisory, Portfolio Management and Relationship Management. Tina is a CFA Chartered holder and has also done the Investment Management Certificate from UKSIP. She has completed her formal education in India with MBA from Management Devt. Institute, Gurgaon and Degree in Economics and Statistics from St. Xavier's College, Kolkata.
Ganaish R. Bhandare
Wealth Management Advisor
Seasoned banking professional with 16 years of extensive experience serving the financial needs of ultra-high net worth clients based in Middle East, Europe and Africa. Results-driven, client relationship management & new business development professional with multi-geography experience, consistent achievements as a top producer, a go-getter attitude, and an ability to easily grasp new ideas, concepts, methods & investment techniques.
Aside from the presented Team members, our company consists of a significantly larger group of knowledgeable and experienced people contributing to BTA's overall mission and goals while operating departments like the Front Office, Middle Office, Back Office and the Asset Management Department. Our employees speak more than 8 languages in the Office including English, Portuguese, Spanish, Greek, German, French, Italian, Hindi, etc.